If you'removing to Nashville, you're probably wondering what it's like living here. We are going to share all the things you'llwish you had known before relocating to Nashville, TN!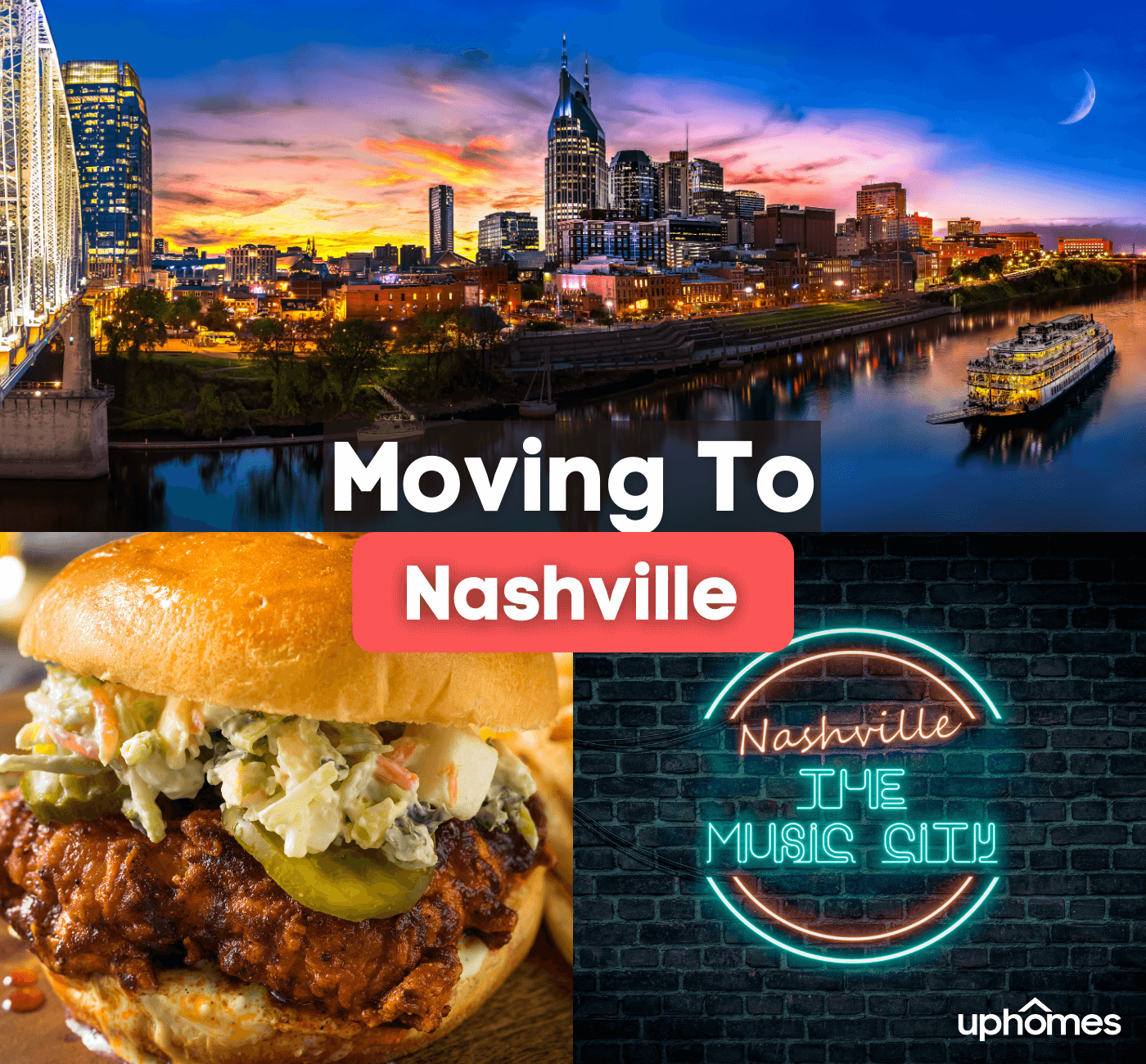 If you love southern comfort food and all things country music, then you should move to the infamous city of Nashville, Tennessee. Best known as the "Capital City of Country Music," Nashville is home to many musicians and aspiring artists. With a growing job market, a booming craft beer scene, and some of the best food and entertainment in the country, it is no surprise that moving to Nashville, Tennessee is a dream come true for many.
If you are moving to Nashville then you have come to the right place. This guide was created to give you the ins and outs of the city as well as highlighting some of the best things that Nashville has to offer.
Here are 11 Things to Know BEFORE Moving to Nashville, Tennessee!
Country Music
Coined the "Capital City of Country Music" and "Music City," Nashville is the perfect destination for country music lovers. Home of the Country Music Hall of Fame and Museum, The Grande Ole Opry, and the annual four-day CMA Music Festival, music can be heard in every corner of the city. There are multiple important record labels based out of the city as well, which is why many singers and musicians decide to call Nashville home. Discover your new favorite artist playing on the street or in a local bar since live music can be found everywhere.
While country music may be the most famous music genre in Nashville, there are many other genres that the city hosts. For instance, gospel music has been a long-standing tradition in the area. For classical music fans, the Nashville Symphony Orchestra performs beautiful pieces at the Schermerhorn Symphony Center. Listen to your favorite artists at other venues such as the Mercy Lounge or Robert's Western World.
The People
Since so many people are moving here for the job market and music industry, there is no shortage of new residents. The natives are known to be friendly and you will be able to meet people from all over with different cultures and backgrounds. Nashville, Tennessee is a really fun city to live in! Maybe you'll even be neighbors with Blake Shelton or Tim McGraw.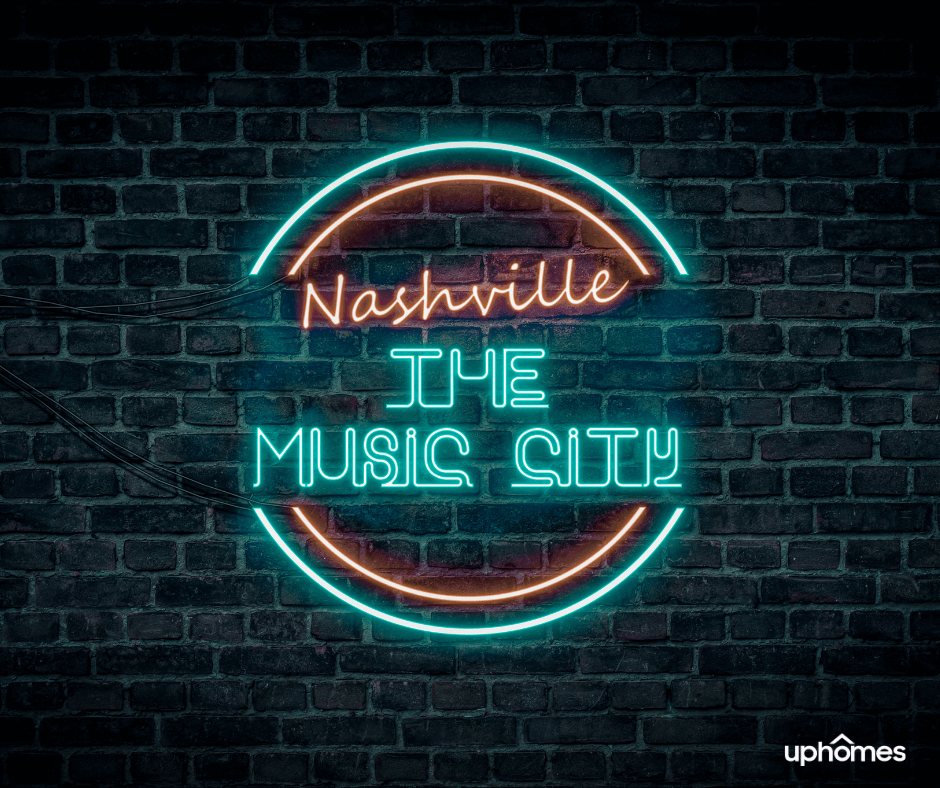 Growing Job Market
As of 2020, Nashville has the second largest job market in the United States. People are moving here with or without a job knowing there is alot of employment opportunities. That is kind of a big deal considering how hard it is nowadays to find a job and make a stable income. Not only does Nashville have tons of job opportunities that are available right this moment, but the city is projected to continue to see substantial growth over the next few years. The job market is so great right now in Nashville that people are even saying that it is harder to find a house in the city than a job. Trust us, the downtown area is one of the best places to live in Nashville especially if you're working in the area!
If you are looking for work, this may be the best place for you. While there are always jobs available related to tourism, there are also many other different career paths to consider. Seeing investment from major tech companies, businesses such as Amazon are bringing in thousands of jobs to the area. Nashville currently has a 2.6% unemployment rate which is one of the lowest and has a 3.2% labor force growth rate rank. Since the job market is so great, many young professionals are moving to Nashville in search of a job.
Sports, Sports, and More Sports
If you are a sports fan then you are in luck. The city is home to five professional sports teams so there is no shortage of games to watch. Head to Bridgestone Arena to watch the Nashville Predators of the NHL play, or make your way over to Nissan Stadium to see the Tennessee Titans score some touchdowns. If you are a baseball fan, the Nashville Sounds are the minor league baseball team of the city. For golf players, the Simmons Bank Open of the PGA tour plays here. There is even a professional soccer team called the Nashville SC. So stock up on all of your favorite team merchandise and get ready to support your new city in the world of sports.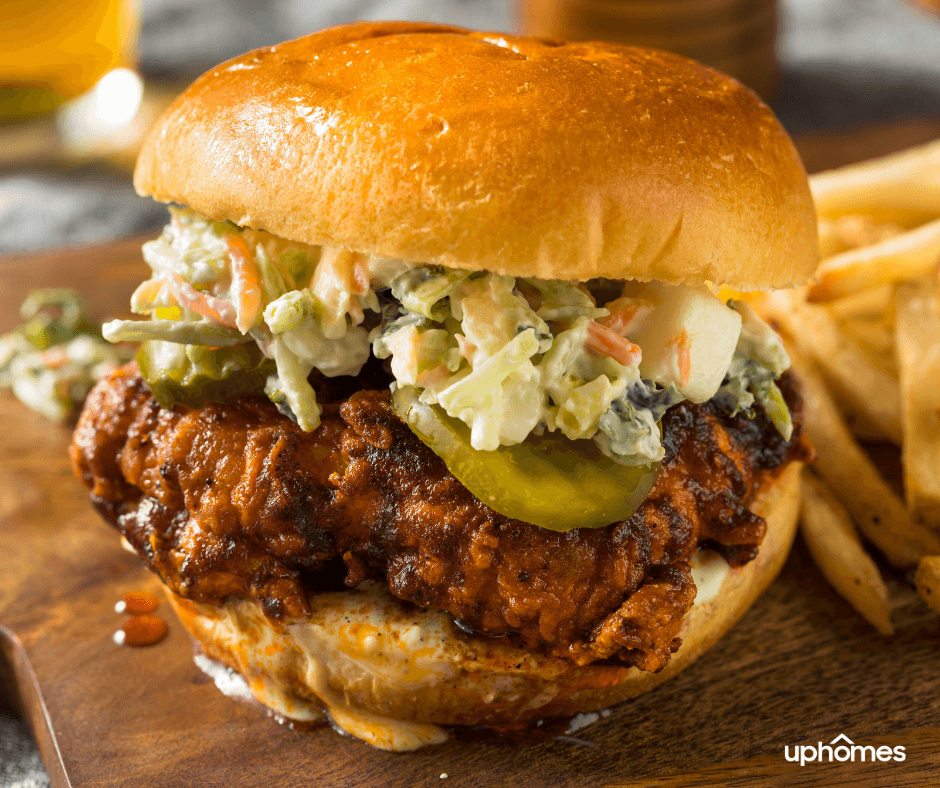 Hot Chicken and Southern Food
Did someone say food? The culinary scene in Nashville takes the cake, literally. As a southern state, you can imagine that the food here is amazing and worth all of the hype. You will never run out of new food to try since Nashville has an abundance of restaurants, bars, and taverns. Nationally known for its hot chicken, both residents and tourists can be seen feasting on this delicacy daily. If you are not familiar, hot chicken is the cities take on fried chicken and is seasoned with cayenne pepper. This chicken is spicy! So prepare your taste buds. You can find hot chicken on nearly every menu in Nashville, with each restaurant making it different from the next.
Check out these local favorite restaurants in Nashville:
Prince's Hot Chicken Shack: The chicken at Prince's puts the hot in hot chicken! If you are a first-timer a "medium" hot chicken might be a bit too hot, so go for the mild options. The lines here can get really long so make sure to go early.
Hattie B's Hot Chicken: A mild approach to hot chicken and a good option for first-timers. The hot chicken here offers a range of heat options perfect for new customers.
Wendell Smith's: Southern comfort food at its finest. This iconic meat and three restaurant has been serving up dishes for over six decades in Nashville. Load up on catfish, fried chicken, and classic southern sides. Simply put, Wendell Smith's is a Nashville icon.
Cafe Roze: This restaurant mixes traditional flavors with flares of Mediterranean and Asian influence. Serving breakfast, lunch, and dinner every day.
Brown's Diner: This diver bar and diner is the place to enjoy a beer and burger with friends. Try the hush puppies!
Rosepepper Cantina: Nationally recognized for their award-winning margaritas and was voted as the best place to get a margarita in Nashville, get your fix of tequila and tacos at Rosepepper.
Cost of Living in Nashville
The cost of living in Nashville is 3% lower than the national average. Housing prices are 9% lower than the national average and utility costs are 10% lower. Nashville has a low median monthly rent cost but the city is getting more expensive to live in as the years go by. Compared to other cities in the United States, Nashville was ranked number 23 out of 75 when comparing high costs of living. While the city is still relatively affordable, in 2019 it was ranked as more expensive to live in than Dallas, Baltimore, and Atlanta. Residents spend the most money on rent and food. If you can find affordable housing and decide to eat at home more often than not, living in Nashville will not require you to break the bank.
Festivals
There is always something going on in this city to keep you occupied. With multiple events and festivals happening every month, there is more to this city than just music. The Nashville Film Festival in October is one of the largest and oldest running film festivals in the south. With thousands of submissions from hundreds of countries, attendance continues to grow by the thousands every year. The Nashville Whiskey Fest is another celebration that brings together great whiskey and people for three days. Enjoy whiskey tastings, tons of food, and live music. There is a festival for everyone.
Check out some of the other festivals happening in Nashville:
Nashville Oktoberfest: Located in historic Germantown, this festival spans over 10 city blocks and is one of the biggest celebrations in the city. Drink German beer, listen to German music, and eat fantastic food at this Oktoberfest.
Nashville Fashion Week: This city-wide event celebrates Nashville fashion and the thriving retail community. Highlights include local stores and designers.
CMA Fest: Watch your favorite country music artists perform live and have the chance to meet performers in the meet and greets. This free concert supports the CMA Foundations' mission by providing music education across the country.
ACM Awards: Standing for Academy of Country Music Awards, this award show is hosted right in the city and can be broadcasted on CBS.
Outdoor Adventures
If planning a trip to the country of Greece is not in your plans, then there is an exact replica of the Parthenon right in the center of Nashville. Located in Centennial Park, the Parthenon of Nashville is a full-scale exact replica of the original Parthenon in Athens, Greece. Nicknamed the "Athens of the South," builder William Crawford Smith thought it was only fitting that he brought the Parthenon to the city. Built-in 1897, this 47-foot monument serves as an art museum hosting shows and exhibits. Spend the day admiring this monument while walking the grounds.
Take a stroll at one of Nashville's many parks and trails. There are also green spaces located all over the city. While Centennial Park is a great option, Shelby Park is another place to spend your day. If you love hiking, make a quick journey east and head to the Great Smoky Mountains National Park. This mountain range offers beautiful lookout points and scenic views.
Education
There is a good reason why Nashville is referred to as the "Athens of the South." This nickname was acquired due to the higher education in the area. The city prides itself on education and learning. When moving to Nashville, there are many opportunities for both you and your family to receive a superior education. Vanderbilt University, Belmont University, Lipscomb University, Fisk University, and Tennessee State University are all located in Nashville. For those moving with school-age children, the Franklin County School District is at the top of the list for having the best top-rated schools. Franklin High School, Freedom Intermediate School, and Clovercroft Elementary School are among the top.
Breweries
Full of start-ups and craft breweries, discover unique flavors and brews at one of the breweries in town. Each brewery brings something different to the table by offering distinct characteristics and tastes. Nothing makes listening to live music better than drinking a cold one.
Try out the best breweries in Music City:
New Heights Brewing: IPA's and ales galore including a coffee and cream ale! The tap list is long and the beer is strong.
Bearded Iris Brewing: Found in Germantown, this fun atmosphere has black and white checkered flooring. Bring your own food and enjoy a pint after a long day.
Southern Grist Brewing Company: This family-friendly brewery has two locations in East Nashville and The Nations. Play a board game and sip on a sour.
Blackstone Brewing Company: Blackstone is Nashville's first craft brewery. Offering 16 beers on tap and a food truck, see where Nashville's oldest beers are made.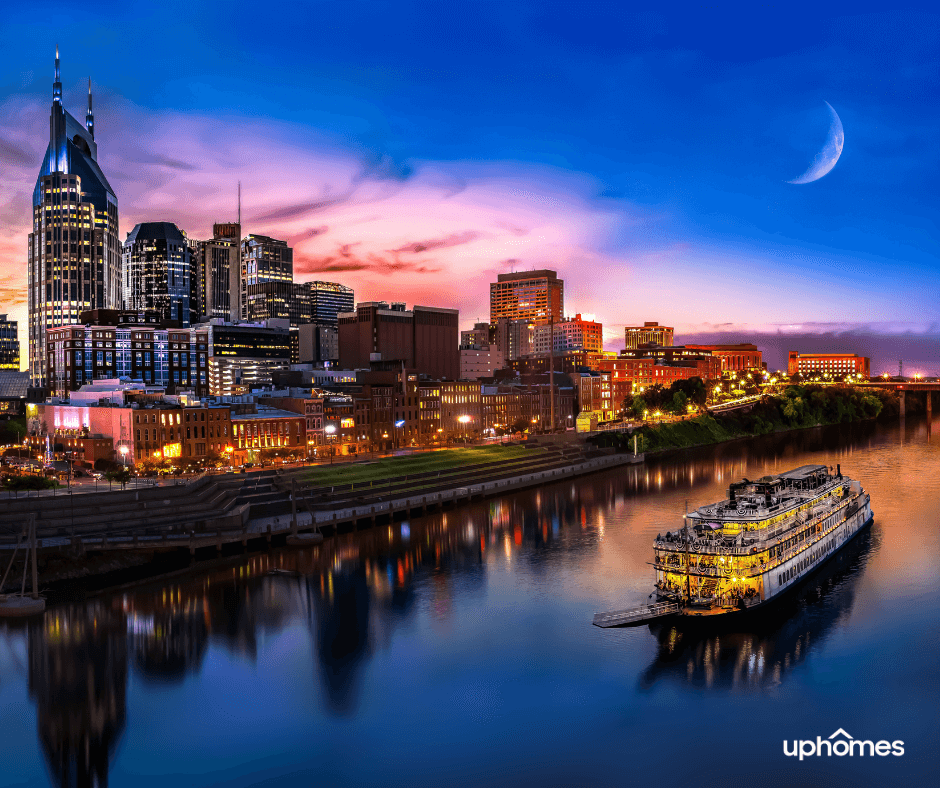 The Nightlife
Bachelorette parties, bachelor parties, girls' weekends, and reunions often choose Nashville as its host. Not only is the city a central location for gatherings, but the nightlife of this music city is a draw for those wanting to have a good time. Broadway Street downtown and nearby avenues are filled with restaurants and bars making it easy to move around. Featuring live music every night, grab your cowboy boots and barhop.
Grab a drink at one of these local bars:
Honky Tonk Central: This three-story bar off of Broadway serves pub food and has live country music all day long. Grab a partner and learn how to line dance.
The Stage on Broadway: This honky-tonk has live country music and a dance floor that honors famous musicians.
Tootsies Orchard Lounge: This well-known bar is infamous for the many famous musicians that have played here.
Dierks Bentley's Whiskey Row: Owned by Dierks himself, enjoy live music, food, and cocktails in this honky-tonk.
IsMoving to Nashville For You?
Moving to Nashville, Tennessee is exciting! Voted as one of the best places to live in the United States and one of the best places to retire by U.S. News, there is always something to do in this city. Known for its country music-filled streets, hot chicken, thriving nightlife, lower cost of living, and growing job market, people are flocking to this action-packed city. Our local real estate experts are ready to help –connect with usand we will answer all of your Nashville questions!