If you've ever made an online purchase, chances are you've come across this term. You may get notifications when your order is "Dispatched", "Shipped" and "Out for Delivery" – but why do these shipment terms mean and what are the differences? One term which caused me some confusion is what does it mean when your order is "dispatched"?
Could it be possible that your product is already en route? Read on to learn what all these shipping terms mean!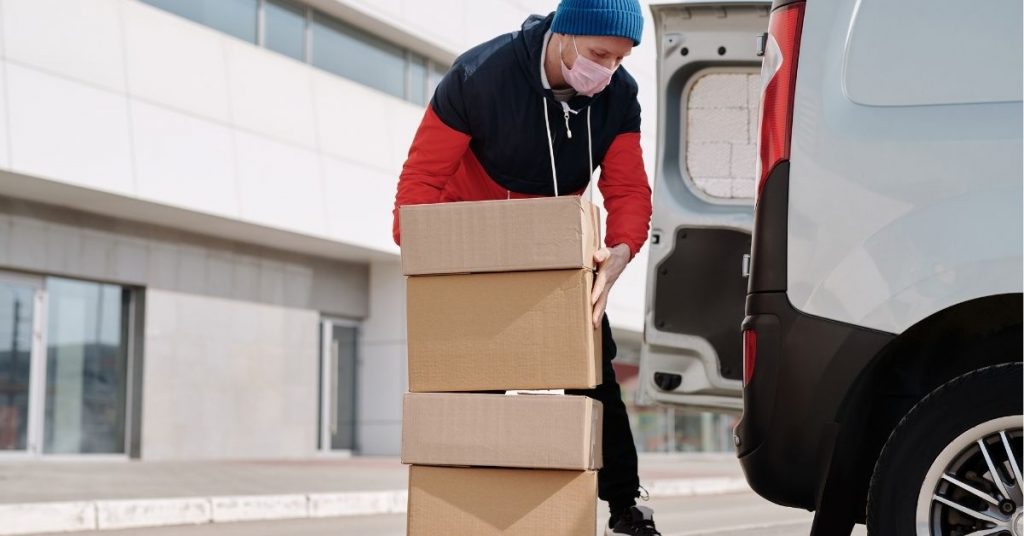 What Does Dispatched Mean When Ordering Online?
Dispatched (or sometimes referred to as Order Dispatched or In-Dispatch) means that your order has been packed, labelled, invoiced by the Sender and handed over to the delivery company. The delivery company (Courier partner or forwarder) may have additional processing of your order before it's ready to ship to you.
In simplified terms:
Dispatched means your order is prepared to ship but is not on its way to you for delivery yet.
Shipped refers to the stage where your order is in transit with the delivery company and is on the way for delivery to you.
The chain of events of shipment processing usually follows the order below. The seller may not have all the items below in their tracking.
What Does Each Shipping Term Mean?
When you place an order at certain marketplaces (eg. Amazon, Flipkart, eBay, and more) you can see your order tracking on their websites. Sometimes it says which carrier is being used before the tracking number is given to you as well.
For example, if you ordered from Amazon, you might see the following message: "This item has been shipped using UPS Ground Shipping with tracking number 123456789."
Sometimes the notifications may be confusing with all these logistics terms. Let's take a look at what each of the terms mean:
Ordered:
You have ordered a product.
Picked:
This means your product is taken from the warehouse and passed on to the logistics partner.
Prepared:
This always has two possible implications: Your shipment got picked and your package has been processed for shipping (the logistics partner will get everything ready, it will save time and money on your end). Or the product was picked but it is not packaged, and will be sent to you after packaging– so patience is required! it means that all the necessary information has been gathered and prepared.
Dispatched:
When an order is dispatched, it means that the seller has taken all of your packaged items, and has been handed over to the delivery company. It doesn't mean that the product might reach you as of now (there are chances that it may get stuck in customs or your area delivery companies branch might be closed due to a holiday. So there is a chance that your product will take a tad longer than anticipated).
Shipped:
When your order is out for shipping, it is with the delivery company and on its way to a carrier facility where you can expect it to reach you within a few business days from then depending on your location. During shipping, there may be transport delays or other mishaps which could happen that can extend the time before you get your order.
Out For Delivery:
This term is often confused with "Shipped" but they are different. When your order tracking says it's "Out For Delivery", the order is usually departing the carrier facility and is on its way out for delivery for you specifically.
Received or Delivered: Finally, the day has come and it means that you have actually received your order!
What Is the Difference Between "Dispatched" and "Out For Delivery"?
It is common to ask does dispatched mean out for delivery, however their definitions when ordering online differs.
"Dispatched" implies that all of the packaging information has been completed and the package is ready to be sent off for delivery.
"Out For Delivery," indicates that the item has been dispatched and is on its way out for delivery by the courier or mailman.
What Is the Difference Between "Shipped" and "Out For Delivery"?
"Shipped" vs "Out for Delivery" are two different things.
Shipped means the retailer has sent out your packaged order and it's in the hands of the company transporting your order. It is on its way to a local distribution centre near you but is not yet coming to you directly.
"Out for Delivery" means that your package has made it through the local distribution centre and is in a van or truck on a route to deliver your package to you as well as other people's packages.
If you are expecting a package, this status update may appear when you log into your account and can be followed in real-time.
Does Dispatched Mean It Will Arrive Today?
Dispatched does not mean that your order would arrive today. This generally means that a delivery has been sent from the factory or distribution point.
A few factors can affect how quickly your order could arrive to you such as traffic en-route, your delivery location (for example are we talking local or inter-city?), how many deliveries precede yours.
How Long Does It Take Once an Order Is Dispatched?
It depends on the company you have ordered with. It may take a few days for your item to be sent out. On other times, it may take weeks before it is sent out to your location after an order has been dispatched by the company.
Some companies offer next day shipping that will get your order at your door in just one day. For Amazon, have a look at their shipping general information here.
What Does In Dispatch Mean On SHEIN?
SHEIN is a poplar online apparel marketplace that aims to provide clothing items at an affordable cost. Due to most of the SHEIN's orders originating from generic wholesale factories in China, India, Indonesia or Vietnam, most customers have encountered delayed tracking and confusing delivery terms such as "in dispatch" or "urging dispatch".
To track your SHEIN order, log in to your account > Select "My Orders"> Select the order or click "View Details" to check if your order has been shipped or the current status of your package.
On SHEIN, "In Dispatch" generally means that the sender (SHEIN or its wholesalers in this case) has packed and given the order to the delivery company or courier and the delivery service will still send the order for processing which may include documentation for shipping, invoices or labelling.
"Urging Dispatch" means that SHEIN or its wholesalers will reach out to the delivery company or courier company to urge (or prompt) that to ensure that your order your gets delivered to you by the estimated time of arrival SHEIN provides.
What Does Dispatched Mean Summary
Once you know the difference between "Order Dispatched" and "Order Shipped," you will be able to better understand the seller's packaging details. Hopefully, you now understand what all of these logistic terms mean.