OHHH my goodness. Talk about a great ingredient that is a mainstay in pantries from coast to coast. Tahini paste is incredibly easy to make and incredibly delicious to boot.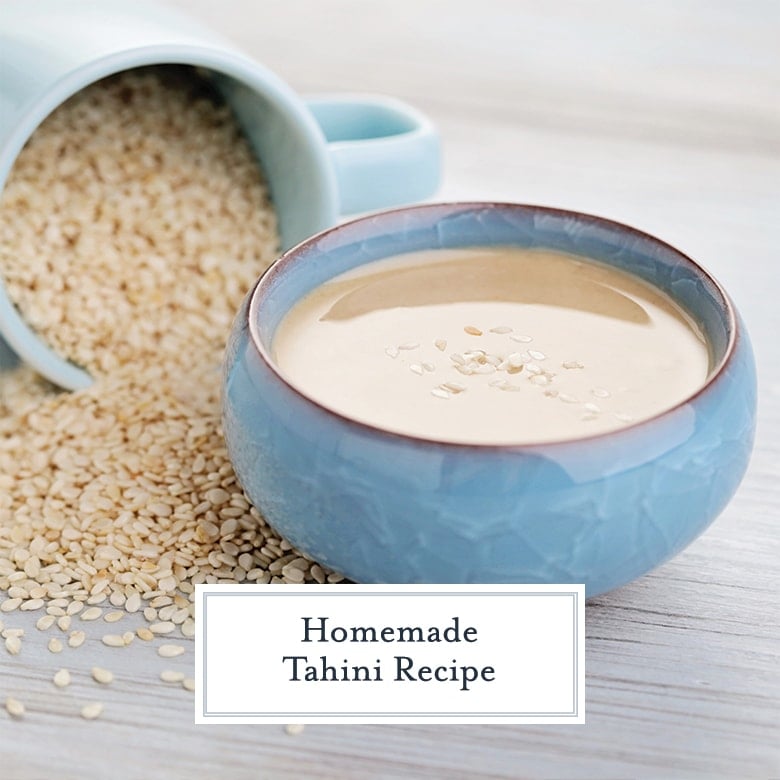 Ground sesame seeds are transformed into tahini sauce in a flash. This recipe is versatile, easy to make fresh at home, and blows anything store bought out of the water. It is naturally vegetarian, vegan and gluten free and adds a nutty flavor to anything.
While technically it doesn't fit into the nut butter category because it is a seed, it does taste nutty and can be swapped for peanut butter or almond butter rin many recipes since it is such a smooth paste.
What Is Tahini?
Tahini is a ground or pureed mixture of hulled sesame seeds with olive oil and is often described as peanut butter in terms of how it looks. If we are being honest here, think of it just like you would almond butter or cashew butter. Just a different nut or seed being ground into a velvety paste.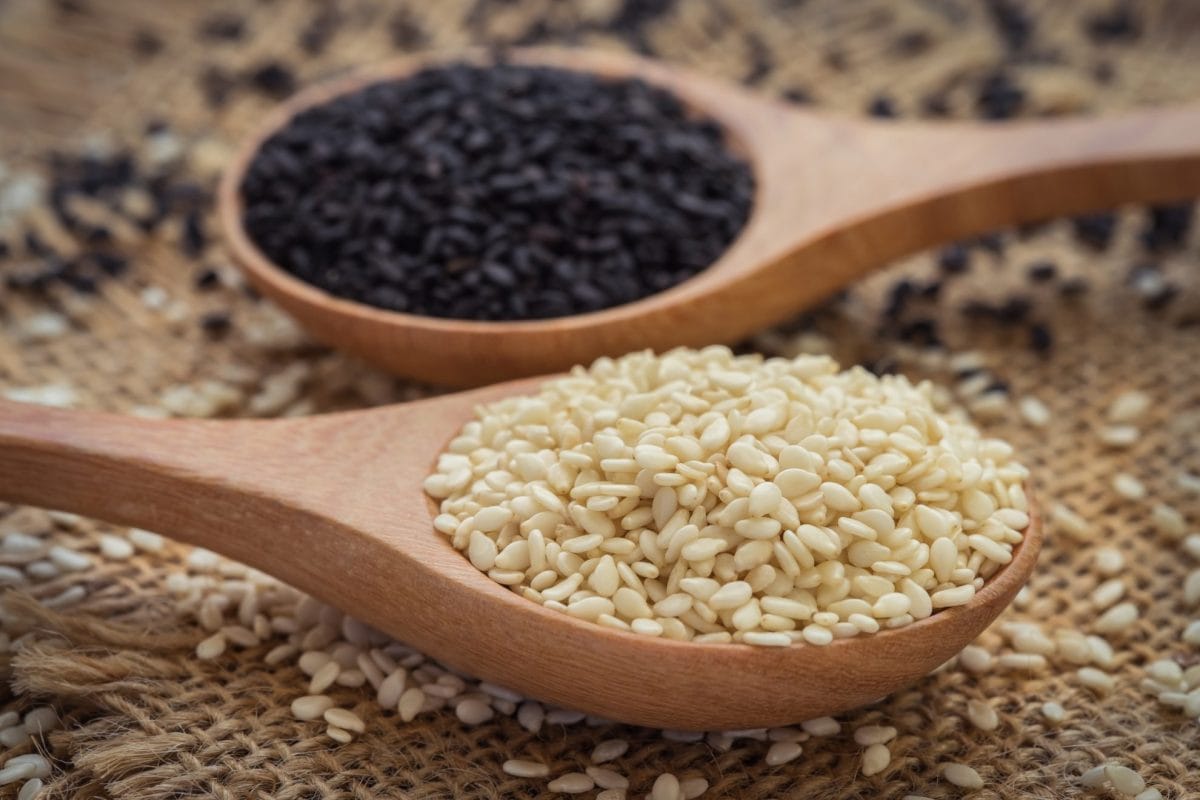 It is commonly seen in Middle Eastern cuisines and Mediterranean cuisines. It is what gives hummus recipes body and velvety texture, it gives baba ghanoush (baba ganoush) a boost, it is used in ice cream flavors, it can be incorporated in salad dressings, and it is great in marinades.
What Does Tahini Taste like?
In terms of flavor, the best tahini is nutty, earthy, and slightly bitter. It can be made from toasted and raw sesame seeds depending on its application and your palate.
Personally, I like mine toasted. It can be a little grainy in texture, which adds to the sophistication of a dish.
Tahini vs. Tahina
What's the Difference between Tahini & Tahina?
Tahini and tehini, differ in one letter are interchangeable in the opinion of most people. They both represent a simple paste made with sesame seeds. We are focusing on this in particular.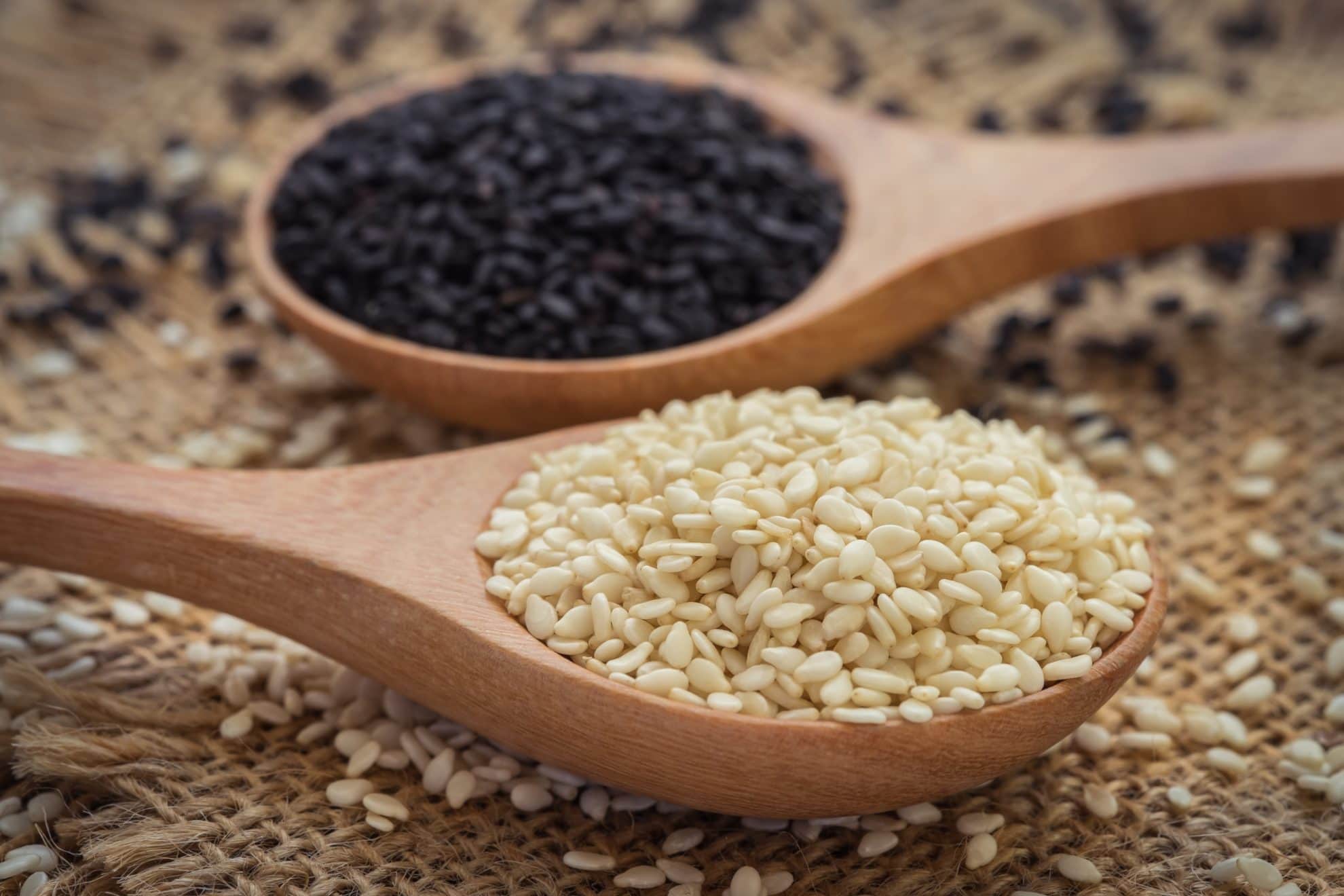 Tahini is used to make tahina sauce which is used just as many ways if not more. Tahina is a condiment made with tahini and has a creamy texture. It is a blend of garlic, lemon juice, tahini, and sometimes spices. This is the magic sauce in hummus recipes and in many other dishes.
Health Benefits of Tahini
Tahini has more protein in a serving than you would get from milk or many varieties of nuts. It is high in B vitamins as well as vitamin E. Not to mention it touts magnesium, calcium, and iron.
Storage
How do you store tahini? Storing tahini is like storing any other nut butter. A cool place out of the sun is ideal.
Always give it a smell test before you use it. Like nuts and oils, it is high in fat and it can spoil easily and since we aren't using any preservatives, this can happen faster than with store bought.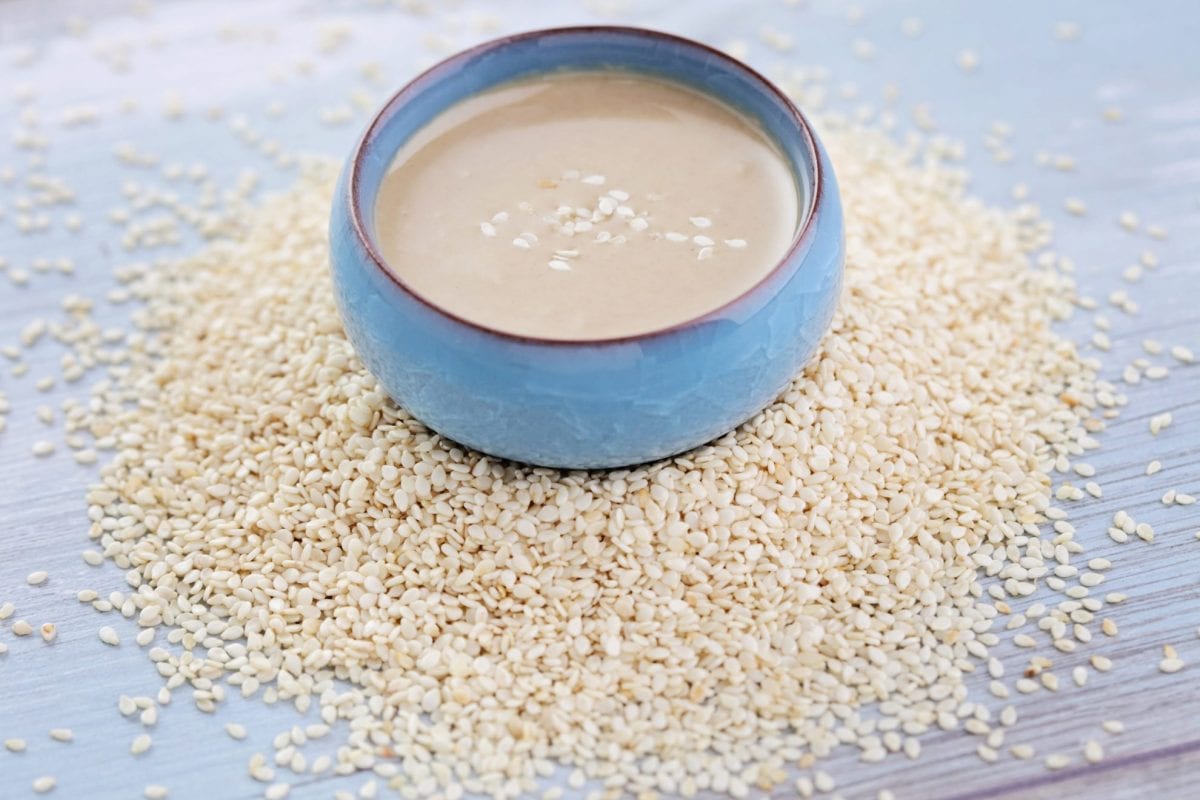 The funky and musty smell it gives off when this happens is a dead giveaway. Discard it and make another batch.
Easy Tahini Recipe
You can easily buy store-bought tahini, but it is often the consistency of cement and sometimes includes stabilizers and other ingredients that simply aren't necessary. That is why making it at home is so glorious!
These are the only ingredients you will need.
Sesame Seeds- white are best for this recipe, although black can add an unexpected color.
Neutral Oil- Avocado, canola and grapeseed are good choices. Smoke point isn't important, but flavor is. Using sesame oil will be overwhelming.
Pinch of Salt– Salt helps to brighten and amplify flavors and serves as a natural preservative. It is optional and can be omitted if you choose.
How to Make Tahini
Preheat the oven to 375°F. Line a baking sheet with parchment paper. Spread the sesame seeds into an even layer on the parchment and bake for 10 minutes or so. Toasting sesame seeds (any seed or nut) deepens the flavor.
As soon as they have a light brown exterior, take them out of the oven. Keep in mind they will continue to get darker if left on the hot baking sheet after you take them out, so I recommend letting them cool on a different plate or surface. Sesame seeds can easily get too dark and in turn, bitter and it happens fast!
Once completely cooled, put your toasted sesame seeds and 1 tablespoon of oil and salt in a food processor (or high speed blender), and blend until smooth, scraping down the sides of the food processor in the process. If it needs more oil, add it by the ½ tablespoon blending in between each addition. I like to use olive oil, but other neutral oils work too. Avocado oil and grapeseed oil are close seconds.
Scoop the finished sesame seed paste into an airtight container and keep in the fridge for 3-4 weeks. You may need to give it a good stir before each use much like you would with natural peanut butter, it has the tendency to separate.
Recipes that Use Tahini