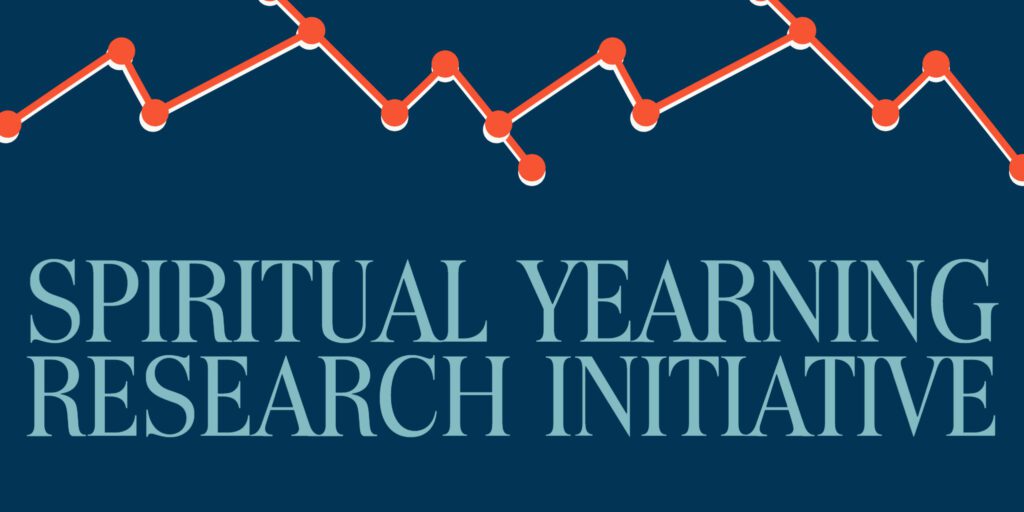 The John Templeton Foundation invites submissions of Online Funding Inquiry (OFI) for the $2.2 million Spiritual Yearning Research Initiative (SYRI), which aims to address the spiritual yearnings, existential concerns, and quest for meaning of spiritual address curious but non-religious individuals and communities. SYRI's overarching big question is: How can those who feel a deep yearning for a meaningful spiritual life, but find traditional religion unsatisfactory, fulfill that yearning? This question includes empirical, conceptual and normative dimensions and requires an interdisciplinary approach. The aim of the foundation is to achieve a better understanding of spiritual longing and development among the spiritually curious but non-religious with this funding competition by supporting the research of scientists from philosophy, theology, religious studies and psychology.
Check out Dr. Sarah Lane Ritchie, Program Officer in Philosophy, hosted an information session, community, ritual, reasons for morality, sacred spaces)?
The value of spiritual longing: is it good or bad to experience spiritual longing? How should such experiences be evaluated? Is the spiritual longing a problem to be solved, or rather an experience that is in some way important to human flourishing? What are good and bad ways of dealing with one's spiritual longing?
The possible causes and effects of spiritual longing: Are there differences between people for whom spiritual longing helps them thrive and those for whom it contributes to comparatively worse results ? What are the differences between non-religious people who have spiritual longing and those who don't? Is there a difference between non-religious people who approach existential or spiritual concerns with a growth mentality and those who tend to have a more security-oriented mindset? How can certain values ​​or virtues, such as hope, convey appreciation of—or actions related to—spiritual longing? How does spiritual longing relate to a person's well-being, happiness, or prosperity? How is it related to the way a person envisions spiritual realities or the meaning of their own life?
Addressing spiritual yearning: How could various theological or philosophical resources be made useful for spiritually yearning non-religious people ? How is spiritual longing shaped by one's past religious identity, practice, beliefs, and commitments? For example, how do ex-Christians, ex-Muslims, ex-Jews, ex-Buddhists, and ex-Hindus differ? How and to what extent can people experience the benefits of traditional religion without having traditional religious beliefs?
Spiritual longing in practice: What practices, experiences, and attitudes are most effective in fostering meaningful spirituality among non-religious people to promote? Can ethical or moral obligations create or enhance spiritual meaning for the non-religious? What is the role of community in the creation of meaning and spirituality among the non-religious? What contributes to meaningful spiritual communities among the non-religious, and what challenges do such communities face? What role might different spiritual technologies (e.g. social media, intentional nature experiences, psychedelics) play in the formation of meaningful spirituality among the non-religious?
Please see our funding contest details and instructions page for more information on the application and selection process.
Specific questions?
If you have additional questions, please contact [email protected]
.